Looking back at the IPM & FloraDecora 2018
IPM in Essen and FloraDecora in Frankfurt am Main.
Dümmen Orange @ IPM
At IPM we focussed on customer relations, aiming for customer satisfaction and trust. Next to this we presented ourselves as an innovative trendsetter while showing our global portfolio. New at the IPM was the Trend Hall where we positioned our concepts or power brands as a highlight to retail.
Highlight #1
Our stand looked stunning, our products were absolute eye catchers and they both drew a lot of attention! Another eye catcher at our stand was the Innovation Kitchen in which we positioned ourselves as an innovative and sustainable frontrunner in the business.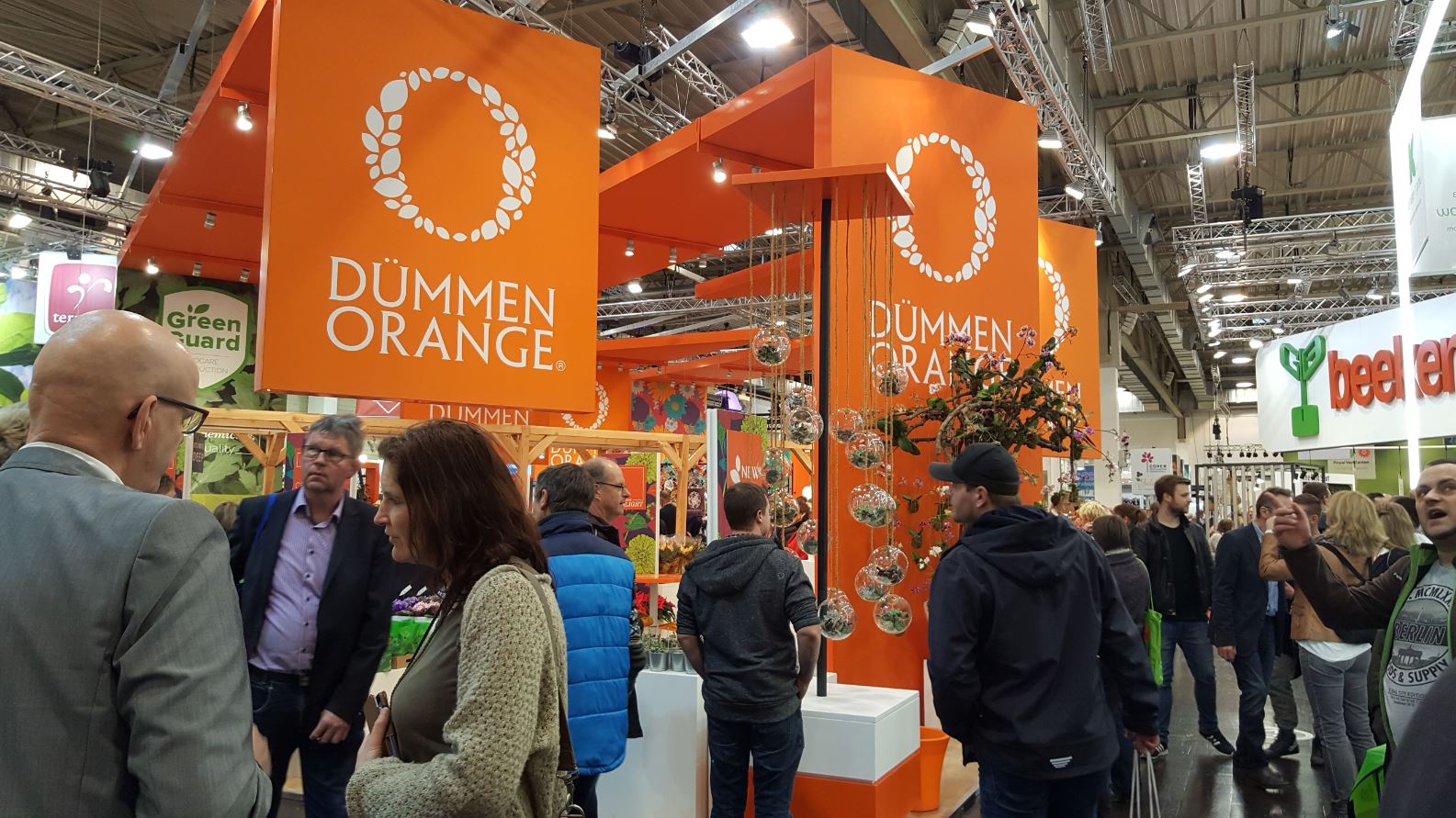 Highlight #2
Our personal approach towards our customers paid off too. Our Customer Evening turned out to be very popular, the stand was crowded!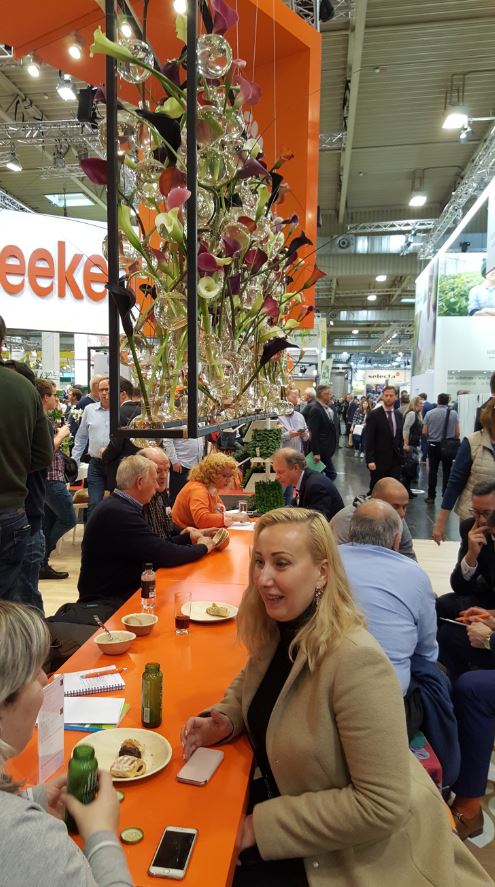 Highlight #3
We had no less than three scoops at IPM!
• Scoop 1: we launched GreenGuard during a well attended press conference, a press release, via our social media as well as extensive visible exposure on our stand.
• Scoop 2: we presented Greencare through visible exposure in our Innovation Kitchen and via our social media.
• Scoop 3: we launched our new product range Calla via a press release, the introduction of the new website Calla.nl, our social media and by showing Callas on our stand.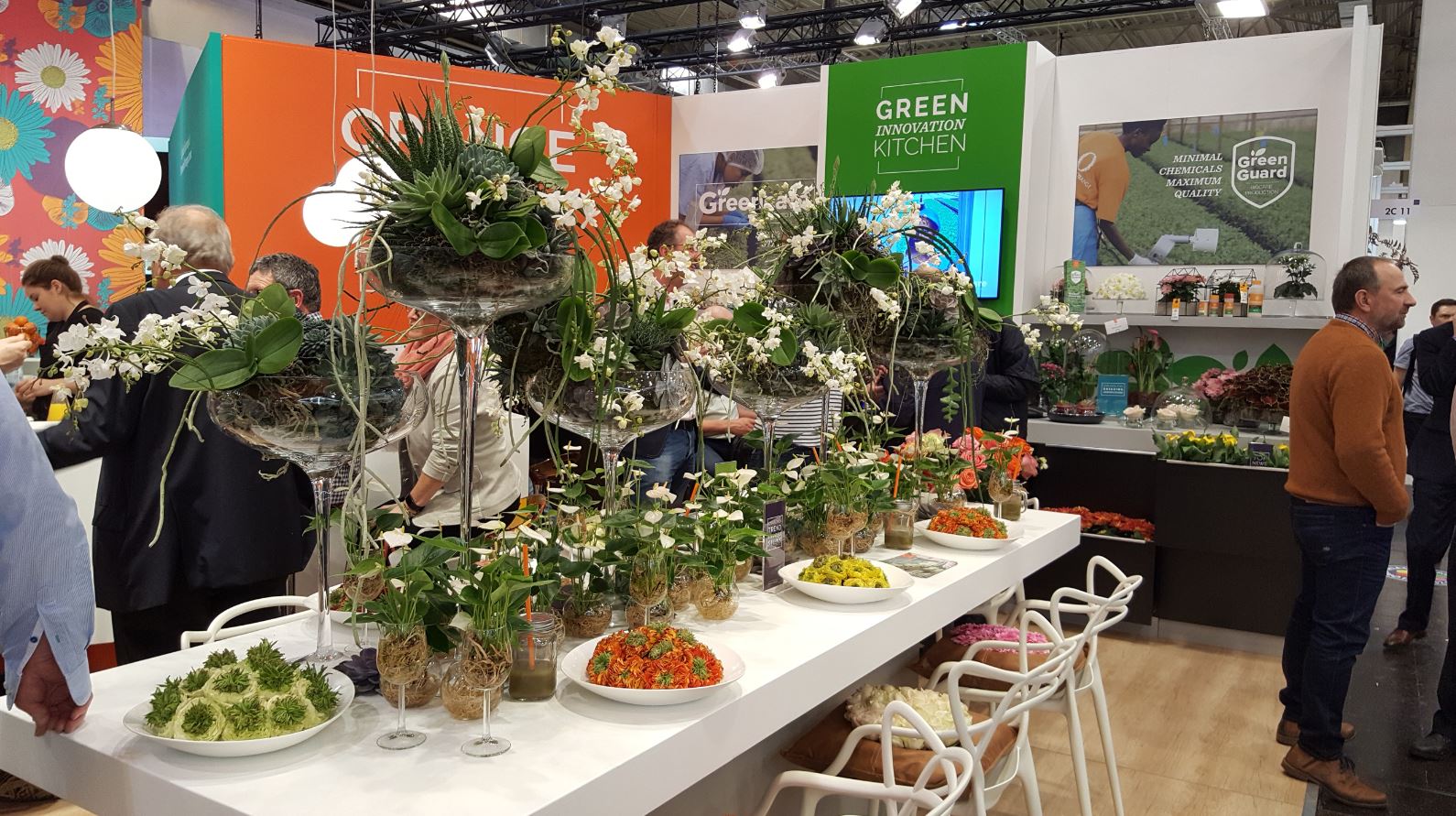 Please contact Sonja Dümmen (Marketing Manager - S.Duemmen@DummenOrange.com) if you have any questions about our participation in this years IPM.
Dümmen Orange @ FloraDecora
Dümmen Orange created a platform for growers to showcase their products and concepts, together with trendy concepts in which our flowers, plants and bulbs played a leading role. We showed not only different products, but also ideas on how to use them, for packaging and design.
Highlight #1- Booth
Our FloraDecora booth and the concepts were fully integrated into the trend colors of ChristmasWorld.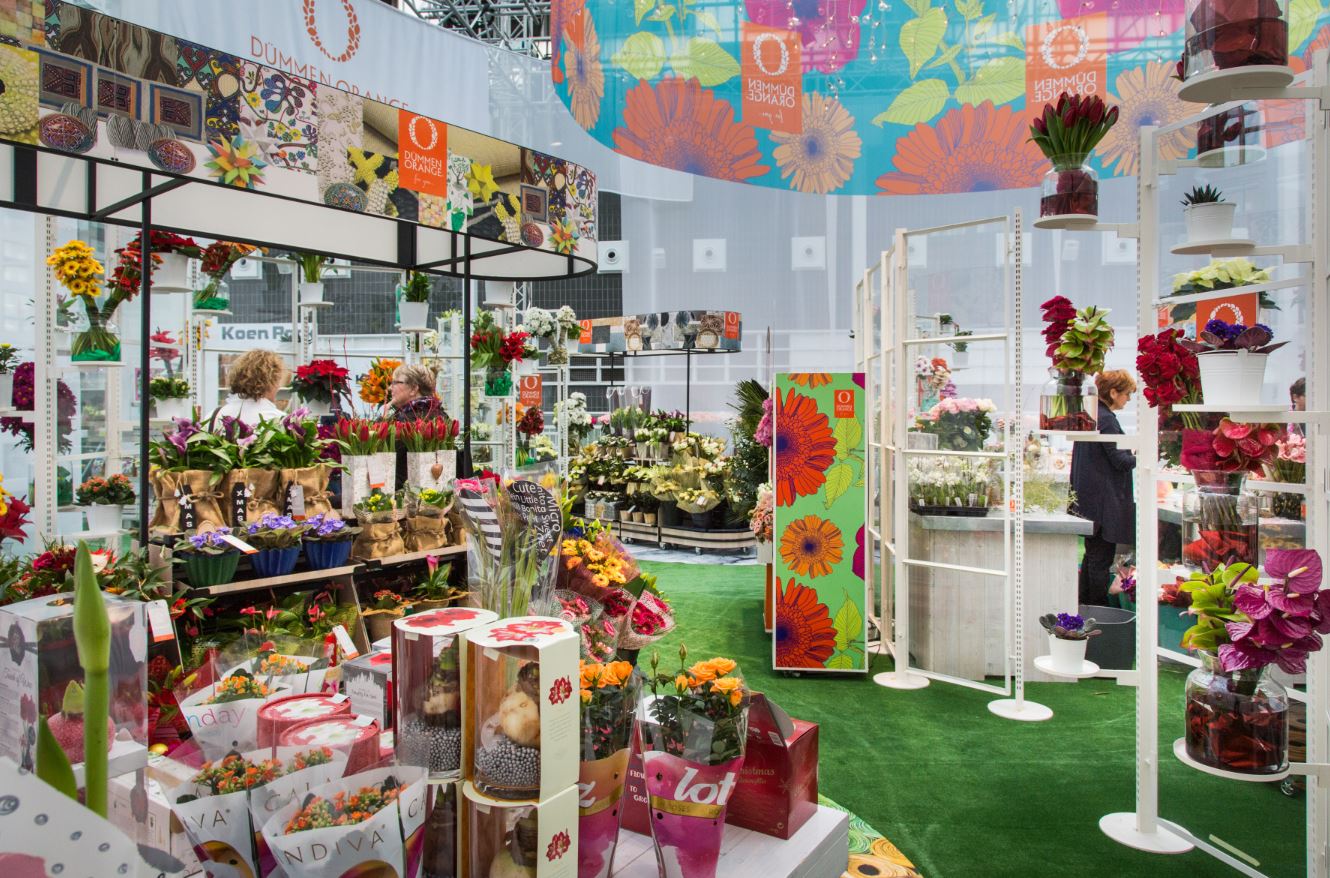 Highlight #2- Inspiration
Next to the traditional by-ways of the B-to-B sector, we also drew the attention of hotels, offices, cosmetics shops and clothing retailers, inspiring and showing them that flowers are a decorative item to bring life to shop/work floors and also make a beautiful gift in themselves.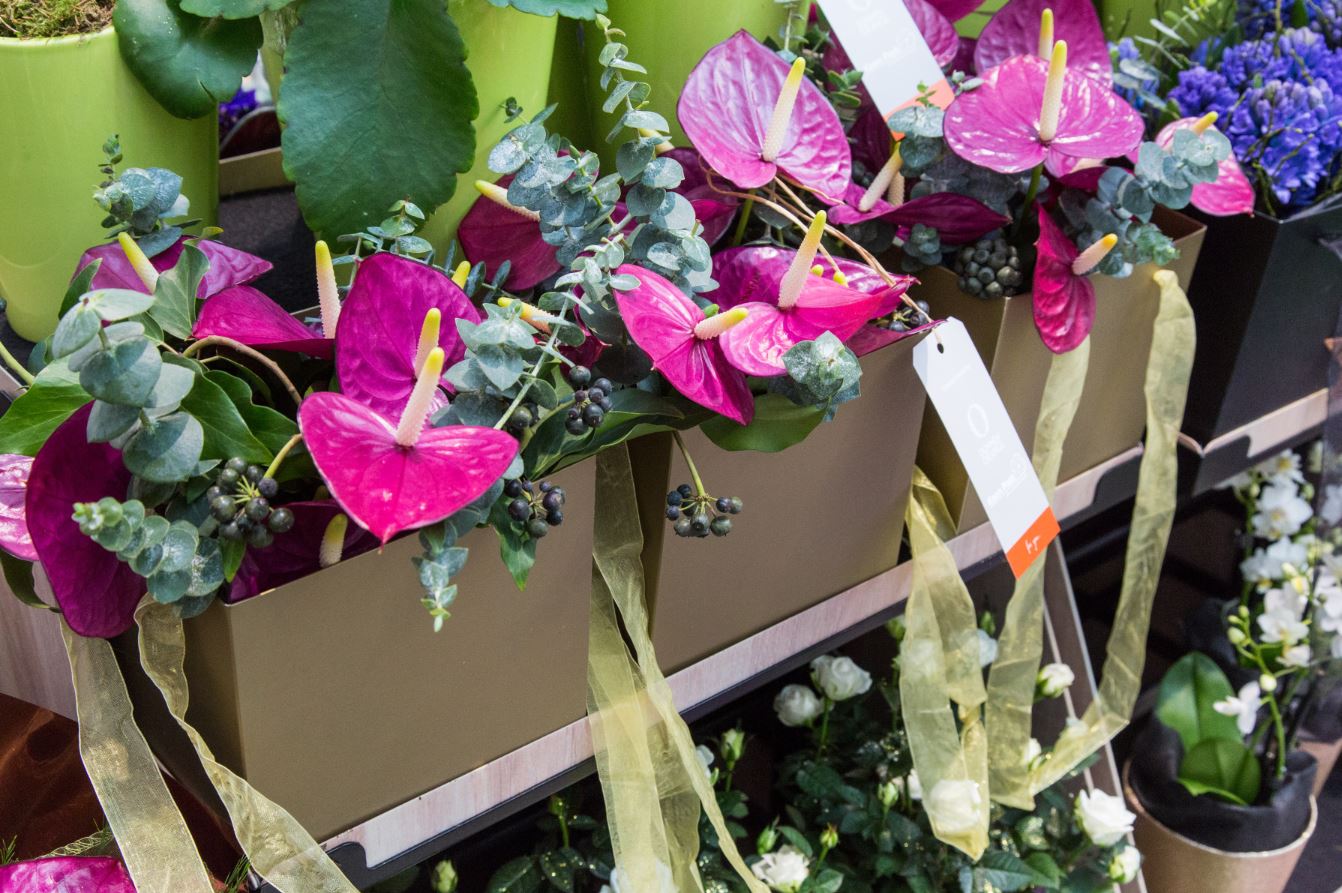 Highlight #3 – Demonstrations
• Together with Koen Pack B.V., a leading company in developing innovative and original packaging, we showed products in innovative packaging concepts, matching next year's Christmas trends.
• Arranger Tineke Geerlings made the most trendy concepts with our products during live demonstrations.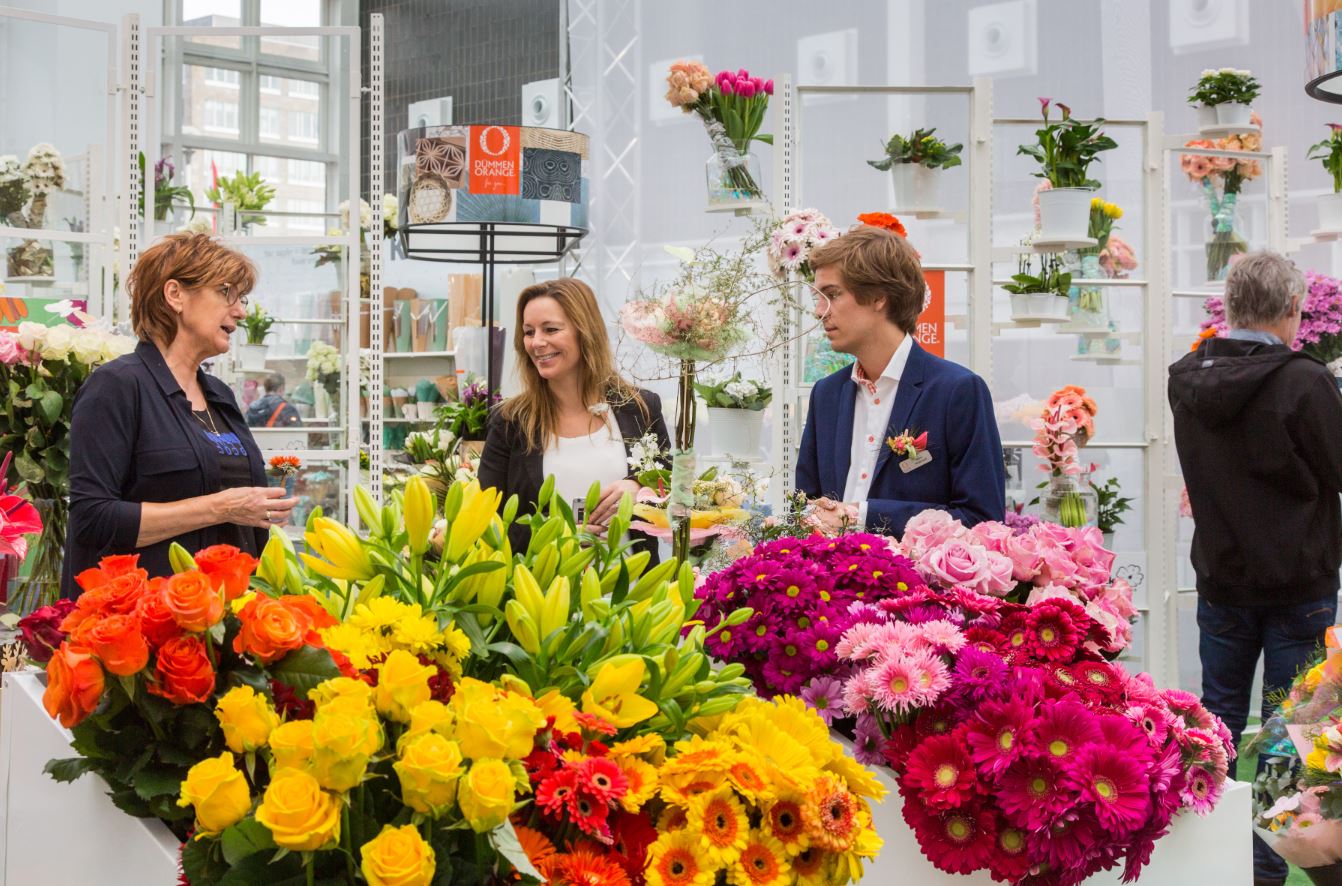 Don't hesitate to contact Roy van Kester (Marketing Specialist - R.vanKester@DummenOrange.com) if you have any questions about our participation in this FloraDecora edition.