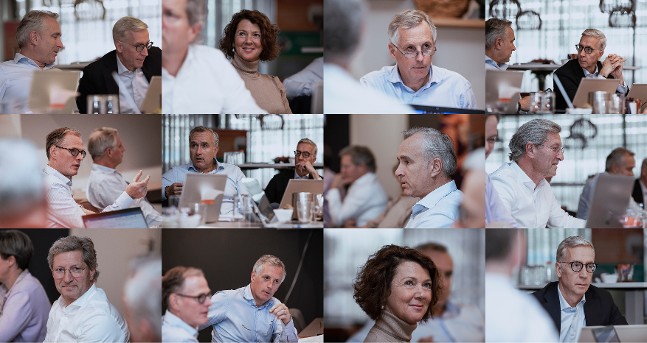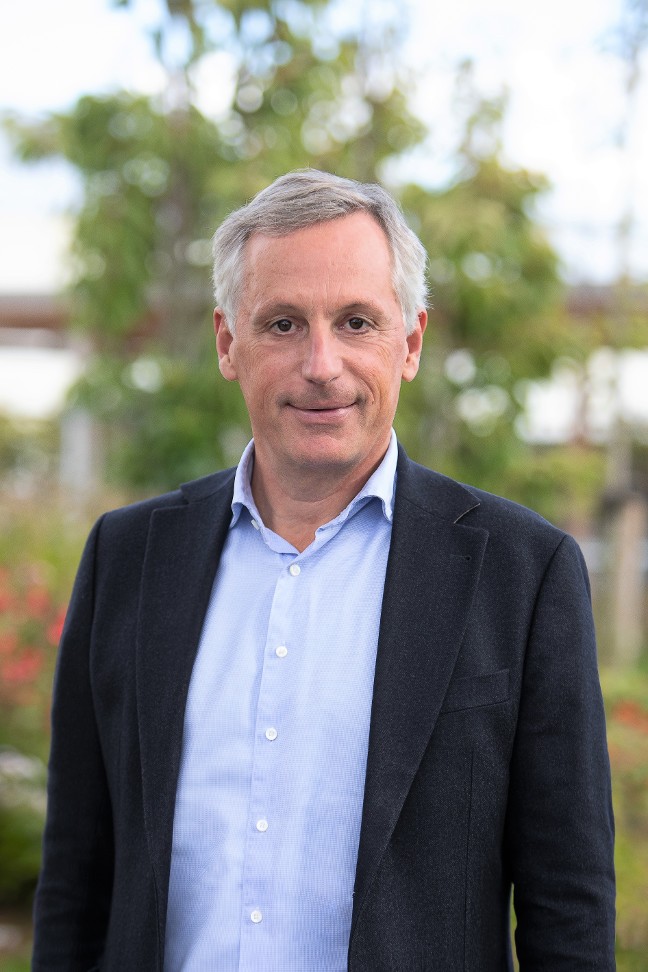 Hugo Noordhoek Hegt
Chief Executive Officer
Hugo joined Dümmen Orange as CEO in 2019. He drives the company's strategic agenda to maintain its position as a global leader in ornamental horticulture and to provide our customers with innovative products and services that create sustainable value.
Before joining Dümmen Orange, Hugo worked in various international leadership roles for companies such as Akzo Nobel, Sicpa, and Siegwerk, living and working on various continents such as Asia, North America, and Europe. He is passionate about entrepreneurship and business transformation to drive competitiveness and customer value.
Hugo holds a Master's degree in Law from Leiden University. He is married, has three children, and enjoys all mountain sports, running, tennis, cycling, and golf.
Arjan Kaaks
Chief Financial Officer
Arjan became Dümmen Orange's CFO in 2019, with responsibilities spanning Finance, Control, IT, Legal, and Procurement.
Before joining Dümmen Orange, he gained extensive financial, operational, and strategic experience at companies such as Unilever, Royal Grolsch, O'Neill, Maxeda, and CEVA Logistics. Living and working in various countries, he became familiar with different governance models and operating in an international context. He was also vice-chairman of AEX listed IMCD until May 2022.
Arjan holds a Master's degree in Economics and Finance from the University of Groningen and a post-Master's degree from Vrije Universiteit Amsterdam. He is married, has four sons, and likes to row, run, play hockey, cycle, and play the saxophone.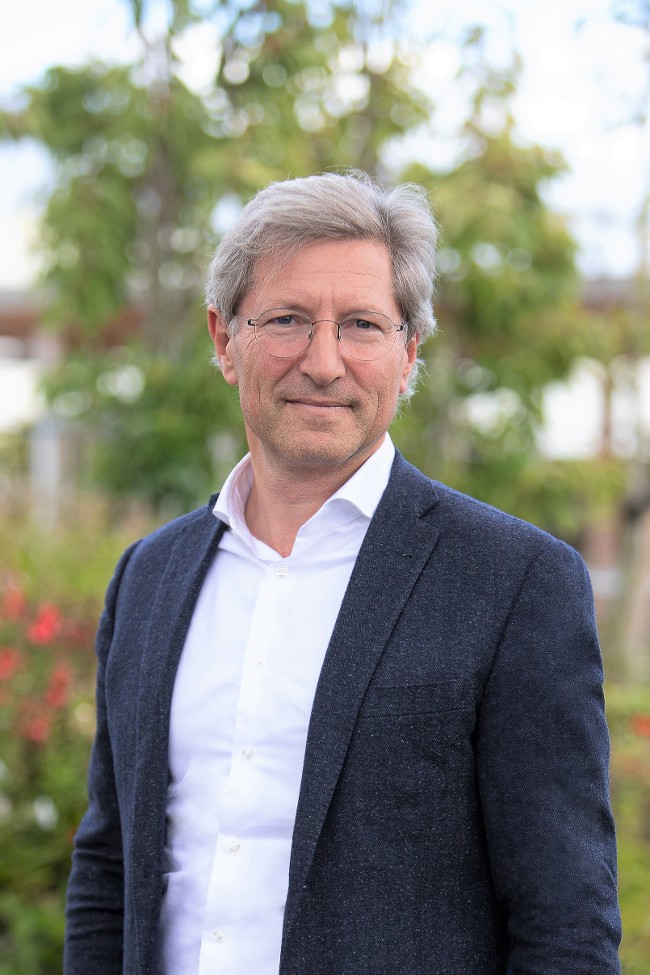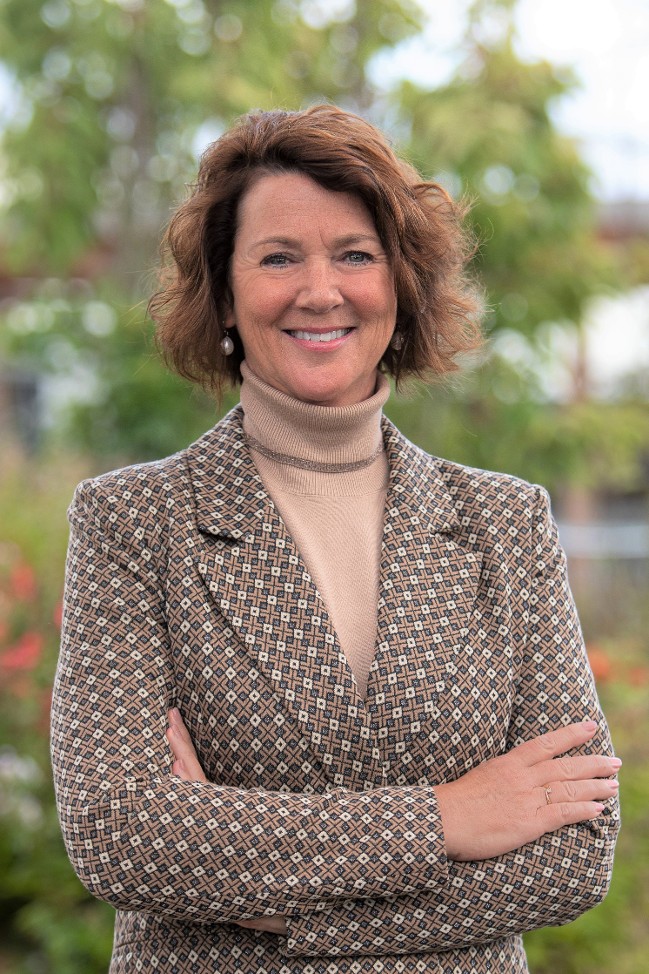 Ellen Mackenbach-Lakeman
Chief Human Resources Officer
Ellen joined Dümmen Orange as CHRO in June 2020. Her responsibilities include building one company culture, establishing an integrated talent management approach that drives continuous growth of our employees, driving the Environmental, Social, and Governance (ESG) agenda, and leading the global Human Resources department.
Before joining the company, Ellen worked in various global leadership positions in Human Resources in the chemical and distribution industry.
She studied Law at Erasmus University in Rotterdam and holds a Master's degree in HR from Tias Business School, a diploma in Organizational Leadership from Said Business School (Oxford), and a diploma in HR from Marshall Business School (University of California).
Ellen is married and has two daughters. Outside of working hours, she loves to spend time with her family, and you can also find her regularly in the gym or garden.
Hans van den Heuvel
Managing Director Research & Development
Hans became a member of the Executive Committee as Managing Director of R&D in 2015. He is passionate about accelerating breeding and product innovations, leading the transition from conventional to predictive breeding.
After his Ph.D. at Wageningen University and ten years in academic research, Hans held R&D management positions in the vegetable seed business at De Ruiter Seeds, Monsanto, and Limagrain. He has published over 40 papers in peer-reviewed journals, is an inventor, and filed multiple plant trait and technology patents.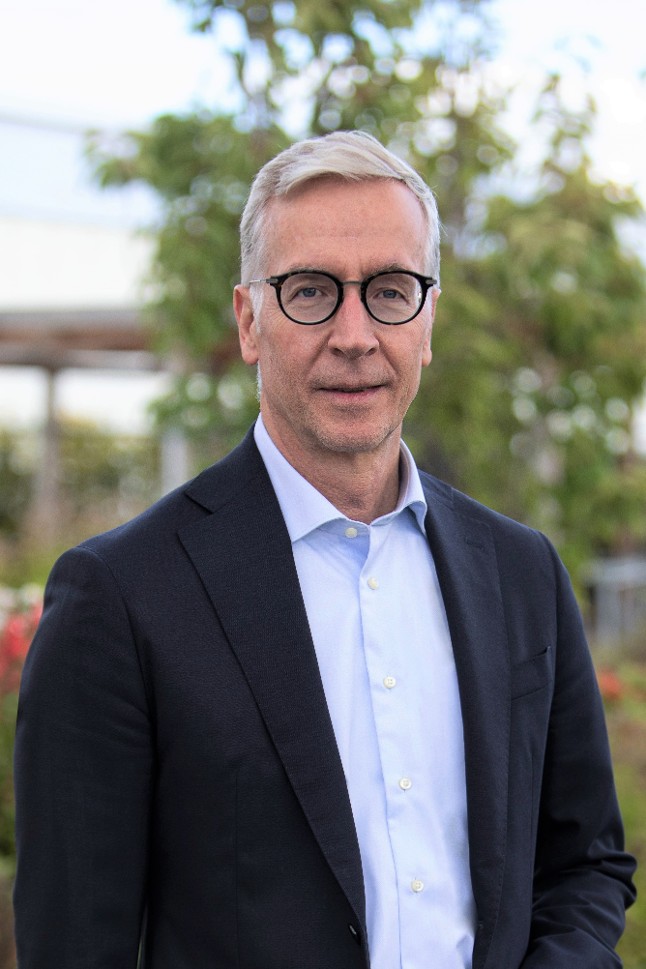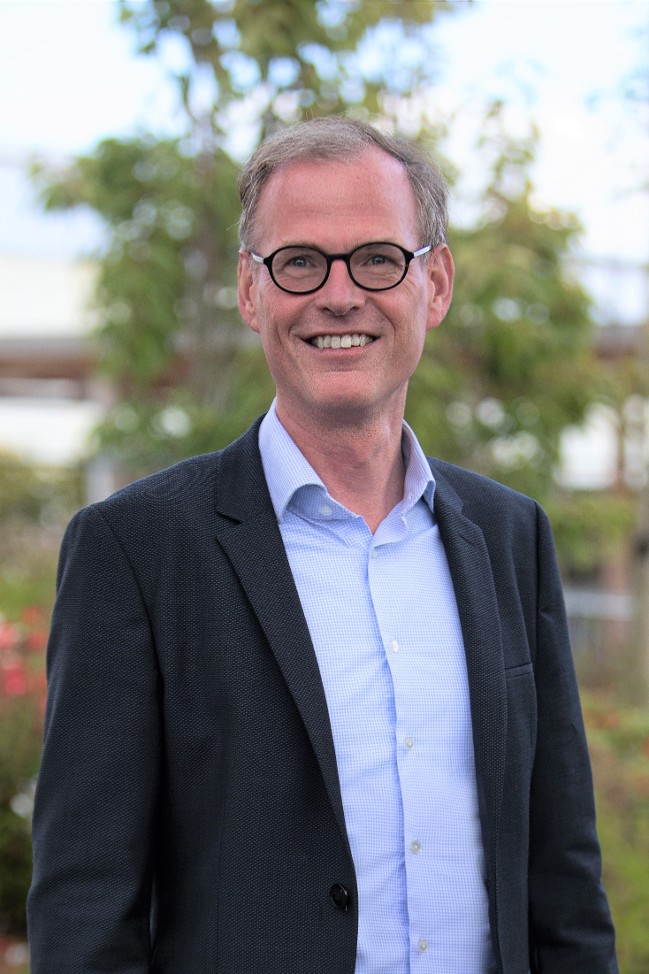 Johan van 't Hag
ExCo member Cut Flowers, Product Management, Strategy, and M&A
Johan joined Dümmen Orange's ExCo in 2020. Initially, his responsibilities spanned Strategy and M&A, including bringing 'strategy into action.' During the following years, he also became responsible for Global Product Management and the global business unit Cut Flowers.
Before joining Dümmen Orange, Johan worked in various international leadership roles. At Unilever, he held several senior (finance) management roles in different countries. He gained strategy consultancy experience at Bain & Company and worked as CFO in scale-up healthcare companies.
Johan holds a Master's degree in Economics & Business Economics (Finance) from the University of Groningen and a post-Master's degree from Vrije Universiteit Amsterdam (Register Controller).
Johan is married and has three children. Outside work, he likes spending time with his family and friends. Sports, specifically race biking, is one of his passions. Next to that, he likes reading and music (piano).
Perry Wismans
Chief Operating Officer
Perry re-joined Dümmen Orange's Executive Committee in 2020 after a two-year hiatus. Besides his focus on bringing the very valuable Research & Development pipeline of Dümmen Orange to our clients and markets, his responsibilities span APP EMEA, the African production farms, the Asia-Pacific region, and the North American Brokerage organization.
Perry has an extensive knowledge of the floriculture sector. Much of his professional career has been dedicated to building one of the most respected floriculture companies in the world. In that role, he was one of the driving forces in developing Dümmen Orange into the industry leader it is today. He is an entrepreneur with a proven track record for bringing product innovations to market.
Perry holds a Master's degree in Business Information Science from the Radboud University of Nijmegen. He is married and has two children. When he is not working, Perry is most likely enjoying sports activities with his family, having a beer at the local soccer club, or enjoying one of his famous fishing excursions with industry friends.