Dümmen Orange Welcomes New Chief Financial Officer
Arjan Kaaks has joined the Dümmen Orange Board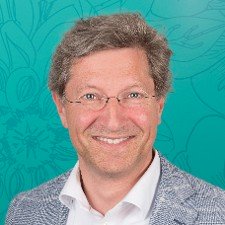 Dümmen Orange is happy to welcome Arjan Kaaks to the Dümmen Orange Board as Chief Financial Officer, a role he already fulfilled ad interim since 1st April 2019.
Arjan Kaaks served as executive board member and CFO for several businesses since 2005 when he joined the listed Royal Grolsch brewing company, following a 12 years career at Unilever. Later, he also held CFO positions at O'Neill, Maxeda DIY, CEVA Logistics, and AGRO Merchants Group. Living and working in various countries, he became familiar with different governance models and operating in an international context. He is also a non-executive member of the boards of IMCD (a listed speciality chemicals distributor) and Red Star (a family owned tomato producing and trading company).
Kaaks holds a Master in Economics & Finance from the University of Groningen and a post master degree ("Register Controller") from Vrije Universiteit Amsterdam.
"We're excited to welcome Arjan to Dümmen Orange as our new CFO" says Dümmen Orange CEO, Biense Visser. "He brings extensive financial, operational, and strategic experience. Arjan's demonstrated leadership skills, operational focus, collaborative demeanour within international context, makes him a great addition to the Dümmen Orange team."
Arjan Kaaks: "In the past few months I got a very positive impression of the strategy and ambitions of Dümmen Orange. The development towards a global leader in horticulture has been impressive and I am excited to build forward on these fundaments. Our R&D developments and our investments in other business units give us the scale to become even more innovative in the coming years and deliver more value to our customers across the globe. I am proud to be part of these developments and look forward to build this company, together with our customers and partners, to the next level of breeding."
Arjan Kaaks will succeed Tine van de Werken, who has served as Dümmen Orange's Chief Financial Officer since 2016.