Dümmen Orange reinforces commitment to a sustainable value chain
Dümmen Orange announces the release of its second consecutive sustainability report titled 'Growing Together.' This comprehensive report offers a view into the company's sustainability policy and its commitment to a sustainable value chain. The report also comprises practical examples highlighting the initiatives, actions, and achievements in 2022.
The company's sustainability strategy (and 2022 Sustainability Report) revolves around three key areas: Environment, where the focus lies on minimizing the ecological impact; Social, emphasizing the well-being of employees and the communities where the company operates; and Technological Development, showcasing dedicated investments in research and technology that propel sustainable advancement throughout the value chain.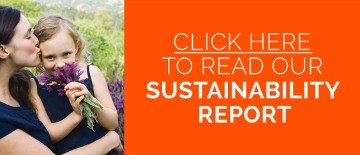 Read more about Dümmen Orange's sustainability activities, goals, and achievements in the recently published 2022 Sustainability Report, 'Growing Together'.
"We understand that the activities in our industry – including our own – impact people, communities, and the environment," said Ellen Mackenbach-Lakeman, Chief Human Resources Officer and Executive Committee member responsible for the company's sustainability strategy. "Therefore, as a leading breeder and propagator, we believe it is our responsibility to contribute to sustainability and responsible business practices throughout the value chain."
Disease-resistant varieties — Beneficial for breeders, growers, retailers, and consumers
Moreover, the report highlights Dümmen Orange's innovative focus and prioritization when it comes to the development and commercialization of disease-resistant varieties. This is done under the company's Intrinsa label: "Resistant flowers and plants need less or no chemical protection. By reducing the need for chemical protection, we help growers, retailers, and end consumers act more sustainably and promote a healthier ecosystem," said Mackenbach-Lakeman.
Addressing stakeholder needs
Additionally, the 2022 Sustainability Report showcases Dümmen Orange's steadfast commitment to stakeholder engagement. Recognizing the significance of fostering sustainability throughout the supply chain, the company emphasizes actively listening to its diverse stakeholders, including employees, customers, suppliers, and end consumers.
In early 2023, Dümmen Orange initiated an extensive stakeholder survey to gain valuable insights into stakeholders' varied interests, needs, and perceptions. The survey resulted in clear and comprehensive feedback, enabling the company to review and adjust its sustainability priorities accordingly. By aligning policies and actions with the requirements identified through this research, Dümmen Orange ensures that its efforts are effectively targeted and impactful. The outcomes of this research form an integral part of Dümmen Orange's sustainability journey, guiding strategic decisions and facilitating meaningful outcomes.
Concrete actions toward meaningful impact
Effective management is important in achieving Dümmen Orange's sustainability goals and is equally highlighted in the 2022 report. "For each of our focus areas, Environment, Social, and Technological Development, we have set goals that are measured, evaluated, and improved," stated Mackenbach-Lakeman, "By continuously monitoring our progress, we remain action-oriented and on track towards our sustainability goals."
Dümmen Orange has incorporated sustainability into its core strategic goals. Consequently, the company has established a management structure in light of its sustainability strategy that represents all functions and regions within the global organization. "We conduct internal audits to ensure that our programs are being implemented consistently," says Mackenbach-Lakeman. "Externally, we are committed to complying with current and future EU regulations, industry standards such as those of the Floriculture Sustainable Initiative, and certification standards such as MPS, KFC, Fairtrade, and EHPEA. Annual audits ensure that we adhere to the agreed standards."