Sustainability goals
Environment, Social and Technological Development
We have identified three key sustainability areas: Environment, Social, and Technological Development. For each area, we have defined our focus and ambitions and set goals that are being specifically measured, evaluated and improved. By continuously monitoring our progress, we stay action-oriented and accountable.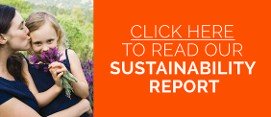 Measuring and monitoring
Our ESG activities and initiatives — as outlined in our annual sustainability reports — demonstrate our drive for transparency and accountability. We deem it crucial to regularly assess such activities to enhance our sustainability efforts and further develop our products, ensuring they are as sustainable and resistant as possible, leading to longevity.